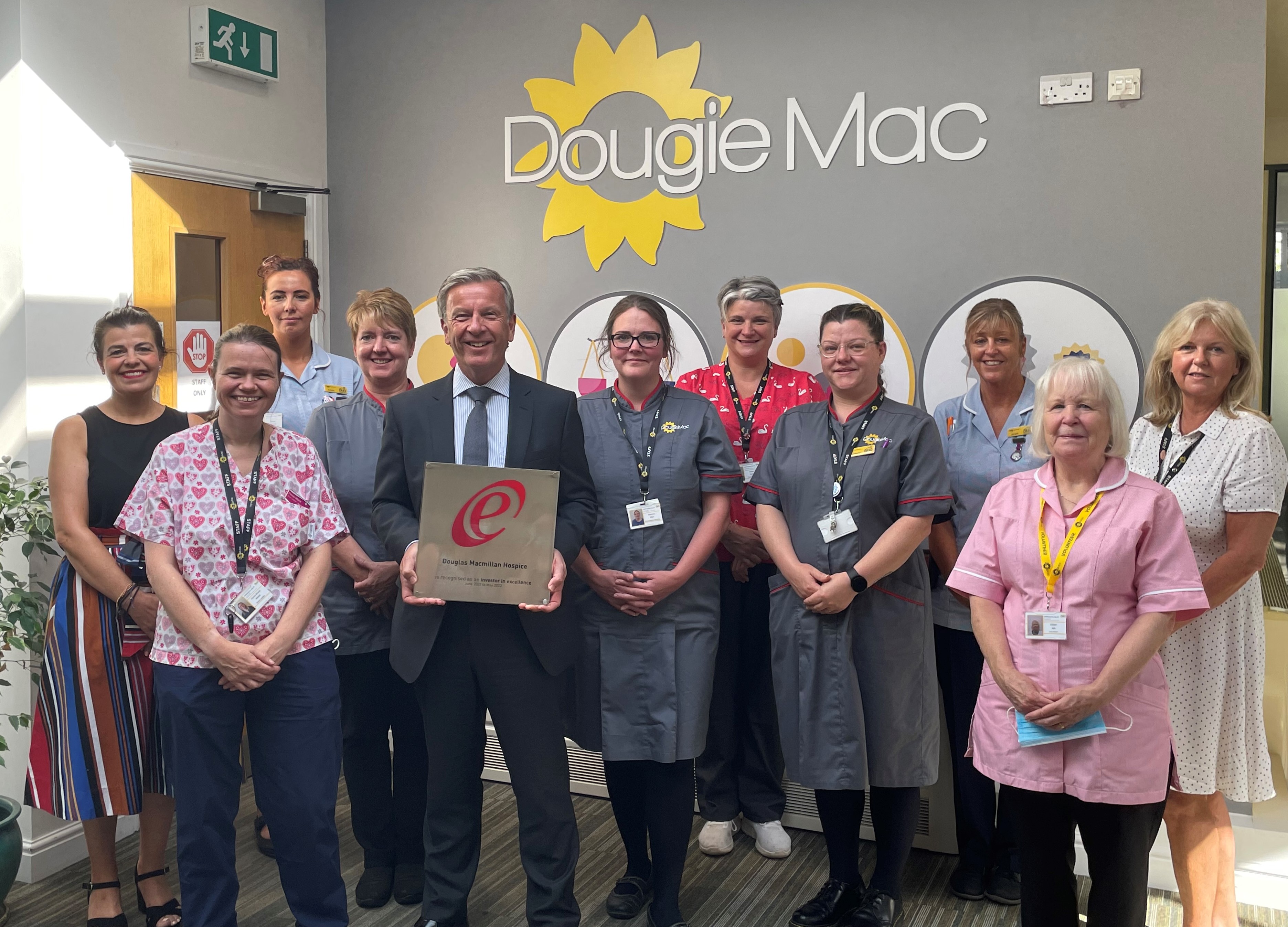 A North Staffordshire hospice has become the first in the UK to achieve a globally recognised standard in excellence.
Douglas Macmillan Hospice, better known locally as Dougie Mac, has been recognised as an 'Investor in Excellence' by performance improvement, organisational development, and sustainable growth specialists Investors in Excellence (IiE).
Dougie Mac amalgamated with the Donna Louise Children's Hospice in 2021 and now operates as one hospice, offering palliative and end of life care for all ages.
This landmark achievement comes as they head towards their 50th anniversary in 2023.
David Webster, chief executive of Dougie Mac said: "Our fundamental goal is to be admired as a centre of excellence for palliative and end of life care. We therefore wanted to work with Investors in Excellence to secure excellence at the core of our hospice, and the partnership has been invaluable in our quest to evidence all that we do as demonstrably excellent.
"Our vision is that Dougie Mac will provide palliative care for all; a dynamic 21st century hospice for children, young adults, and adults across two sites.
"We have been working in partnership with IiE for six years, and their expertise has illuminated so much to help our fantastic team, becoming part of our DNA and giving staff and volunteers the recognition they deserve for delivering an exceptional service for patients and their loved ones."
"The IiE Standard is our performance improvement framework of choice so we always know how well we are doing and can set plans appropriately. We work daily to our values through every part, every person, every process through CARE: Compassion, Accountability, Respect and Excellence.
"Dougie Mac's strong financial resilience and the unification of children and adult services is a landmark achievement which ensures all patients and their families continue to receive exceptional care and support for as long as they need it.
"We never take that for granted. Our supporters can be reassured that their pledged fundraising and donations will continue to be spent wisely, excellently in fact, to provide the very best care and reinforce the hospice's commitment to grow sustainably."
Kevin Hart, IiE MD and programme director said: "This outstanding accolade bears testimony to the work Dougie Mac and IiE have put into the assessment.
"Dougie Mac gained a 'greater' recognition at the first full and formal assessment. Very few organisations achieve such an award at the first attempt.
"It is a recognition of the quality of people from full-time to volunteers, to all their salaried staff and nurses, who all share a passionate belief in what Dougie Mac stands for and does."