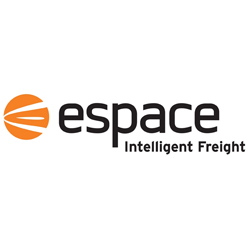 Download Customer Story
A blueprint for SME Success
Background
Based in Lichfield, Staffs, Espace Europe provides road, sea and air freight solutions to more than 500 customers.
The company has worked with Investors in Excellence since 2010 when they looked for a partner to help them combat the recession and take their business to the next level.
Espace recognised that the IiE Standard would provide an overall, holistic view of the business, enabling them to look closely at their systems and processes and how they treated customers and partners.
IiE began by conducting a diagnostic assessment to establish key areas of focus to help them to move towards their vision of being the best in class, loved by their staff, trusted by their customers and respected by their peers.
With this vision in mind, we guided them through their business areas one step at a time and at a pace that Espace could manage alongside their day-to-day operations.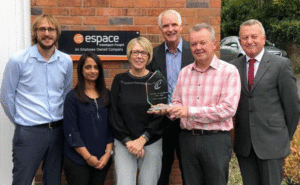 Espace first achieved the Investors in Excellence Standard in 2012. Since then it has achieved the Standard a further three times, its last recertification being in 2018.
IiE is also set to support Espace's organisational development in a critical phase in the company's lifecycle.
The benefits
Investors in Excellence enabled Espace Europe to identify key performance areas to focus on and then make the required changes.
Critically, they established a clear 'What Matters Most' statement and defined how they were best able to lead and resource the business.
Establishing a Quality Management System and adopting a process culture also proved critical in efficiently delivering results.
A team of 'champions' – empowered to take over selected business critical development projects – attended regular Investors in Excellence workshops to learn the practical improvement tools required.
Define, Measure, Analyse, Improve, Control (DMAIC) workshops held by IiE also provided invaluable tools and techniques, which they were able to use immediately on live business projects.
Very quickly they began to make progress.
The results
Since their first IiE certification, turnover has expanded and profits have increased as Espace Europe focus on doing things smarter and better, and ensuring they are customer driven.
The innovative company has become employee-owned, giving all its people a stake in the business and an incentive to drive it to even greater heights.
The Investors in Excellence Standard, continues to be key driver of improvements and has consistently provided a user-friendly but impactful framework.
Tony Shally, Espace Europe's Managing Director, describes the IiE Standard as their "blueprint for success".
He adds: "Investors in Excellence gave us the focus, the structure and the discipline we needed to really understand our business, its drivers and the route to improved business performance.
"Investors in Excellence inspires confidence in abilities of all individuals to change negatives to positives. The leadership approach is always to create something special; to punch above its weight and focus amongst all staff the drive to continuously improve.
"Achieving the Standard is very important to us but it's what we learn along the way that matters most. To retain certification as an Investor in Excellence, we have to demonstrate that we are continuously challenging our organisation to stretch and improve."
To find out more about the Investors in Excellence Standard or our business improvements programmes call the team on +44 (0)121 746 3150 or complete our simple online form.