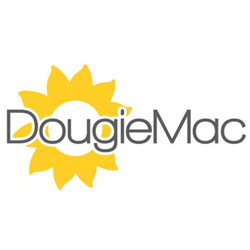 Delivering exceptional service and care
Background
First opened in 1973, Douglas Macmillan Hospice – commonly known as Dougie Mac – is based in North Staffordshire and cares for local people with life-limiting illnesses.
Supported by the wider community as well as its partners, funders and all key stakeholders, the hospice team aims to provide the best possible service.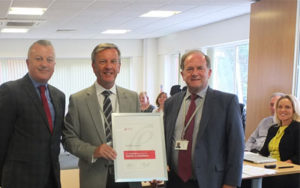 Quality plays a key role and the hospice has a culture of continuous quality monitoring, which results in any shortfalls being identified and acted upon quickly.
The hospice has committed to become an Investor in Excellence after highly-successful use of the IiE framework in a previous service organisation by chief executive David Webster.
Why Dougie Mac is engaging with Investors in Excellence (IiE)
Having used the IiE Standard for more than a decade, David was fully aware of how the framework adds value.
He had used the Standard to help create an award-winning organisation, demonstrating excellence in all areas.
Dougie Mac's leadership team and board have similar ambitions for the hospice, enabling it to build on successes to date.
David Webster said: "The IiE Standard fits with any organisation that wants to keep on improving and that's what we will continue to do at Dougie Mac in order to deliver an exceptional service for patients and their loved ones.
"The Standard reinforces our 'CARE' values – Compassion, Accountability, Respect and Excellence – and we know it will be embraced by our fantastic team of staff and volunteers. It also provides the opportunity for them to receive well-deserved external recognition for their unending dedication."