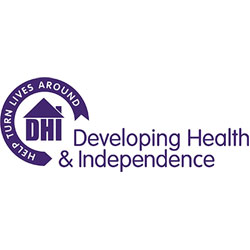 Investing in improvement – DHI's journey to excellence
Background
Developing Health & Independence (DHI) is a charity that challenges social exclusion by supporting people to achieve their potential and contribute to the richness and wellbeing of their community. It provides a comprehensive range of services to over 4,000 people in Bath and North East Somerset, South Gloucestershire, Swindon, Wiltshire, and Somerset who are socially excluded for reasons such as homelessness, alcohol or drug problems, learning disabilities or mental health issues.
The organisation is values-led, with a clear sense of its vision and goals.
Why DHI selected IiE
In the current economic climate it is vital for voluntary sector organisations to evidence their commitment to providing the best possible services and support to their clients. DHI wanted an independently-assured quality mark from a respected body in order to demonstrate its determination to continuously learn from and improve the organisation and the services it offers.
But more than that, it wanted a way to understand and measure its own journey towards excellence, and support to pull together its current organisational procedures and systems into an overarching, comprehensive system that reflects its values and 'what matters most'.
Rosie Phillips, CEO at DHI, said: "IiE is a Quality Management System that is not prescriptive, allowing us the freedom to constantly advance and evolve in a way that complements our organisational vision and values, while offering us the support to measure and understand our performance and ensure we continue to invest in the improvement of our organisation.
The benefits
Investors in Excellence has provided a flexible framework to support DHI in continually improving its business for the good of its clients, employees and wider stakeholders.
Having first attained the IiE Standard in 2015, DHI has continued its excellence journey, being re-certificated in spring 2018.
Rosie Phillips added: "The process itself has been incredibly useful, hence why we have been assessed for the second time. It helps us to identify our 'golden thread', to develop a structure specifically designed around the values that matter to our organisation, and we systematically review and map all our processes. Having a focus on excellence leads to increased engagement and communication across all employees.
"Having this framework in place actually allows our workforce to exercise greater responsibility and creativity in their work, which is important to us as a person-centred organisation. Ultimately, it has enabled us to focus on what matters most."
IiE assessor, John Kirk, said: "DHI deserves to be re-certificated. It is an excellent organisation that is well attuned to its customers' requirements, ensuring that its services are up to date and delivering positive outcomes."