IiE has delivered a Lean Six Sigma training programme for The Pioneer Group as it strives to enhance efficiency and meet community needs.
Eighteen staff members at the Birmingham-based community investment organisation have undertaken the training.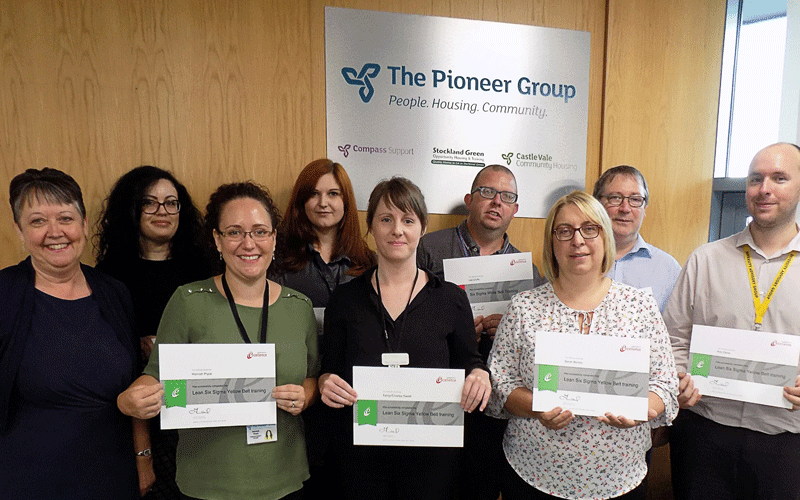 Their new skills will enable them to improve business processes in order to boost productivity, efficiency and customer service.
Simon Wilson, CEO of The Pioneer Group, said: "Our employees are committed to improving our processes to enable us to offer more significant and positive resources to the community, so it's fantastic to see them successfully completing this training.
"These skill sets coincide with The Pioneer Group's mission to continue providing community-driven housing solutions and support services to meet the aspirations of the local community."
IiE's CEO, Judy Hart, said: "Congratulations to the team. The Pioneer Group is clearly focused on providing an excellent service to the local community and is committed to continuous improvement.
"I have no doubt they will put their new skills to good use in a wide range of projects. Staff really embraced the training and we look forward to hearing the results achieved over the next few months."