IiE has long-standing relationships with both the construction and property sectors, helping to drive innovation and best practice.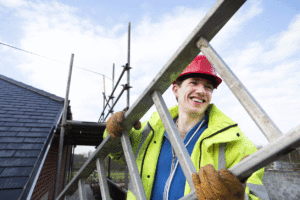 With recent research suggesting that up to 15 per cent of all costs in the sector are due to poor quality, IiE helps clients and their supply chain partners to address this issue while balancing the demand for increased productivity, continued competitiveness, profitability and growth. Using a wide range of tools and programmes, we engage leaders and their teams in driving measurable and sustainable improvements which are underpinned by a culture of continuous improvement. By increasing efficiency and eliminating waste, we've helped businesses to identify savings into the millions and we're committed to helping provide resolutions to the sector's on-going challenges. Further strategic outcomes resulting from a partnership with IiE include:
Improved performance aligned to key strategic objectives
Increased customer satisfaction
Improved strategic-thinking and decision-making
End-to-end process transformation
Increased employee well-being, engagement and innovation
Becoming data driven in improving quality and performance
Greater organisational agility, resilience and ability to manage change
Getting started
With problem-solving skills forecasted to be the number one skill set in 2020, would your organisation benefit from enhancing its performance improvement capabilities, while driving efficiencies and improving customer satisfaction? If so, please get in touch for a no-obligation consultation to see how we can help improve your business.
Constructing Excellence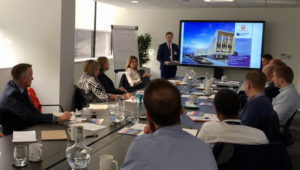 IiE is involved in the Constructing Excellence improvement platform and our CEO sits on the committee of the Constructing Excellence East Midlands Club. The club, which holds regular best practice presentations, is a collaboration of regional businesses and clients who are committed to improving business performance by driving innovation and best practice in the construction industry.