Small Business Roadmap
March 23rd, 2017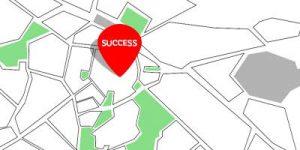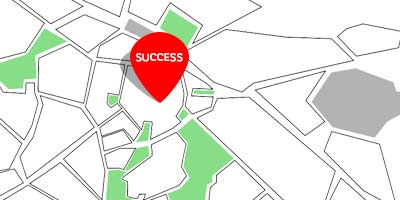 Small Business Roadmap is a 4 Stage process taking a young fledgling or growing small business to the early stages of commitment to excellence.
It provides guidance and focus on the important key elements of the business environment and helps streamline thought and activity to create, deliver and execute a winning strategy for success in the early years of growth:
identify and prioritise what matters most in the early years of growth
develop a clear but concise strategy that delivers early returns
delivers a vision and mission and the critical success factors
establishes the principles and values of the company and its leaders
formulates the culture and desired footprint of the business
sets up a winning formula from day one
"For many small business owners it's all too easy to get bogged down working in your business and not enough time working on the business. It's important that business owners take the time to step back and focus on the bigger picture picking up issues such as continuous improvement, productivity and growth all encapsulated in that one word – excellence."
Ian O'Donnell, MBE. Director of Real Point and FSB WM Policy.
Based on the Investors in Excellence Standard, a unique whole business framework for establishing, improving and growing high performing businesses, which has helped thousands of businesses over the last 15 years.
"We started using the Investors in Excellence Standard in 2002. I was fortunate enough to sell my business in 2010 and although I couldn't say exactly, in pound notes, how much The Standard added to the price I do know that it made due diligence a breeze – we already had all the answers the buyers wanted to know! A testament to this is that from the first meeting with the buyers to the deal being done was 6 weeks…in addition to this, as the key business processes were so well documented and understood by the management team, I was able to leave in 3 months rather than the customary 3 years!!"
Steve Dingley, Business Owner and Entrepreneur.
Great strategies answer 5 critical questions:
What have we been doing and what should we be doing in the future?
How can we add value to the business?
What or who are our priorities?
How will we move from good to great to greater?
What capabilities will make us stand out as the best from the rest?
Step 1: One Hour Free Telephone Consultation
FREE of charge
1 hour free telephone consultation to discuss your future ambitions and what matters most? 
This gives you the first chance to share your ambitions, goals, issues, constraints and discuss what's most important to the business. Agree the agenda for Step 2
Output: Power Point summary and agree next steps actions by The SME owner/champion and Investors in Excellence.
GIVEAWAY for Homework: The 10 WMM Questions and webs of excellence
Step 2 & Step 3: Skype Consultation, Email Support & Skype Review for Strategy Creation
£495 plus VAT and 2 hours of email support
Step 2: Skype with IiE for 2 Hours Consultation. Invite 3 others of your senior team to join in.
Agree the components of your great strategy covering what matters most. Thinking about its success through a balanced, robust and measurable approach.
Agree the principles of excellence
Agree how the plan comes to life, what will success look like?
What will hold you back?
Agree the communications plan and the timeline for the months ahead, milestones and next review date
How will you measure it?
Make it happen! Begin the draft strategy document with IiE's guidance.
Reflect and agree a date for Skype STEP 3
You will then receive:
A strategic document shared by email
Up to 2 hours email correspondence to prepare draft strategy
Step 3: Skype Review of Progress and Draft Strategy Created
Step 4: Business Diagnostic Face to Face
£550 plus VAT and expenses
Looking at risks, constraints, review reality of plans, strengths and areas for improvement and develop the Improvement Plan and pipeline of next steps activities.
Step 5: Registration of Commitment to Investors in Excellence
£250 plus VAT (Annual Fee Until Full Recognition)
By giving commitment to continue a journey towards excellence the committed to Investors in Excellence logo is released for your use for the following 12 months giving you time to begin delivering the strategy and plans using the investors in excellence standard as your more detailed roadmap.
Further support is available to plan a journey to full recognition to become an Investor in Excellence; the logo will be withdrawn if the journey is not continued but the commitment period can be extended by agreement.
Outcomes are the fundamental evidence of whether actions have succeeded.
Our approaches will enable you to put in place simple and effective plans, to be able to measure your progress and be confident that you are heading for success!
Don't delay
If you are an SME get started on Your 4 Step Process to Success now by contacting Investors in Excellence today email us iie@investorsinexcellence.com or call 0121 746 3150
---
Get in touch
Resources