Developing centres of excellence in education
August 29th, 2018
IiE is giving academies and schools the opportunity to fast-track their route to excellence through our 4E programme – Educational, Excellence, Everywhere, Everyone.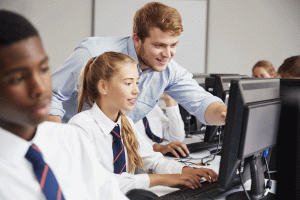 We're establishing regional centres of educational excellence that will act as hubs and role models for others that are looking to improve.
These elite centres will be fast-tracked to achieve the prestigious Investors in Excellence Standard that is aligned to the latest Ofsted School Inspection Framework.
Kevin Hart, IiE's MD and performance director, said: "IiE specialises in helping organisations achieve exceptional all-round performance, including those in the education sector. It's the reason we exist and we're passionate about it.
"4E works to improve results for staff, students and the community. We use the robustness of the IiE and Ofsted frameworks to develop beacons of excellence and drive sustainable success."
If you would like your school or academy to take part in the programme please contact Kevin directly – kevin.hart@investorsinexcellence.com
---
Get in touch