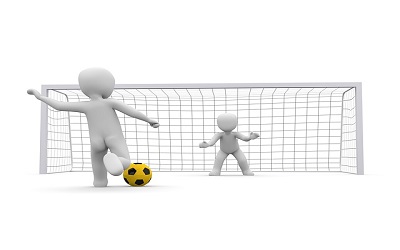 Excellence in organisational performance is achievable over a specified time frame if the correct tools and attitudes are in place. Most businesses operate in an environment where progress and improvement can be measured in increments of days, weeks and months, even years.
This weekend's FA Cup Final is slightly different, in that the window for being excellent is limited – initially at least – to 90 minutes of football. Crystal Palace and Manchester United will each be trying to end the day as the victor, and allow their captain to lift the trophy in celebration with their fans at Wembley stadium.
The definition of what constitutes Excellence will be potentially variable, depending upon who is involved in the post match analysis. Each party's position will give a differing interpretation of What Matters Most.
The committed fan will consider the result over everything. One goal from the only shot in the game, or even an own goal by the opposition, it makes little difference; his or her team will be champions, and allow the title to be lorded over their local rivals for a whole year at least.
The team and manager could perhaps take a more professional view, and wish to give a performance that fills them with pride, rather than just win the match on a lucky break, or as a result of a silly error by the opposition.
The owners of the winning club may be focused more on the economic and financial rewards of lifting the silverware, and calculate the extra options for development that a cash windfall would bring.
The TV and media pundits hope for a game that brings plenty of incident and enjoyable entertainment for the viewers and neutral fans tuning in for the annual finale to the football season. Their ideal would be a 4-4 draw, followed by a nail-biting penalty shootout.
What Matters Most is a crucial factor in plotting the course for success and sustained continuous improvement of all organisations. Although over a longer period than a single football match, the different departments involved in improvement must cover the four elements of the Investors in Excellence Standard:
When these are effectively addressed, then the outcomes will be positive, and true drivers for the future of the organisation. Whether you will be shouting for claret and blue, or red and white this weekend, we at IiE know that even though a penalty shootout is exciting, organisations such as yours prefer to have matters sorted out well in advance through timely and effective Approaches to planning for success.