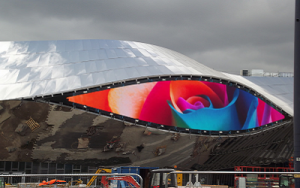 Excellence in building client solutions is what all effective organisations in the construction sector strive for. To this end, the RIBA has put in place the "Delivering Construction 2025" Action Plan. This was a recognition of the fact that the UK government "recognises the role of the UK's world class expertise in architecture and engineering in supporting growth and sustainable construction, but the importance of design quality is under-represented in Construction 2025 targets".
Good design enhances quality of life, and improves project outcomes for those who use a building or experience a place. It also reduces carbon and cost over a building's lifetime, and can accelerate project delivery.
The RIBA plan identified four key areas where it can support UK Government and the construction industry in improving quality, efficiency and whole-life value in the built environment. These are:
An evidence-based approach to delivering construction projects
The right project team
Innovation in construction procurement
An integrated approach to design for manufacture and assembly
Each of these areas can be underpinned by an approach that has a focus on productivity and excellence at its heart.
An evidence-based approach
Adopting an evidence-based approach assists in delivering construction projects, and to achieving the whole-life cost, time and sustainability targets, as well as design quality. More time allowed for planning at the very beginning of a project will drive better outcomes on a consistent basis. Lessons learned through analysed evidence will serve to facilitate continuous improvement in future project undertakings.
Using the right project team
Delivering the client brief is achieved in the most productive way by using the skills of the people you have in the best way possible, and matching them efficiently to the project tasks. By assembling collaborative project teams which include client, design team and contractor, you can achieve an improved contractor engagement, as well as a more collaborative and transparent construction procurement process. The consideration of important items includes the business case, strategic and project brief, leading from the start, and instituting the right project team to deliver the most innovative and efficient solutions.
Innovation in construction procurement
Traditional procurement methods have often been costly, resource-intensive, slow and adversarial. There is need for significant innovation in the construction procurement process if there is to be a resulting improvement in that element's productivity in the overall process. Early engagement with all parts of the supply chain in design development will be a factor in the improvement being achieved
An integrated approach to design
An integrated approach to design will be a catalyst in driving out waste from the the construction process. Where there is effective early and extensive engagement between the project team and specialist subcontractors and suppliers, this can be achieved. More off-site component manufacture can also improve productivity, whilst not compromising the excellence of the design.
The approach taken by the RIBA in this area is to be commended, and is exactly the type of initiative that IiE's has been involved in when working with many organisations. To learn more, please contact us to see how we could improve your productivity.