If it's good enough for F1… Developing a Culture of Excellence
Companies that achieve a culture of excellence don't settle for the mediocre.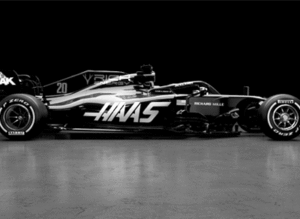 Instead, just like F1 teams, they focus on creating something that has never been created before; breaking records and achieving unprecedented results. Energy, excitement and drive creates a positive tension that reverberates throughout.
This inspirational and motivational presentation highlights the links between a culture of excellence and the delivery of dramatic performance improvement.
Who is it for?
Any forward-looking organisation that is developing – or looking to develop – a culture of excellence.
Inspiring and motivational, it is relevant to people at all levels and can be delivered to groups of all sizes, including away-days and team development sessions.
Relevant to any sector, it can also be delivered as a seminar to conference and trade show audiences.
Outputs
Individuals and organisations are inspired to begin/continue their Excellence journey.
All attendees will obtain information that they can take away and become more productive as a result. This includes tools and techniques that cover culture, driving productivity and performance.
For those organisations that are already using improvement tools and techniques, Developing a Culture of Excellence will bring fresh ideas and impetus.
Feedback
"This presentation was inspiring and insightful. The best session I have been to by far and was worth coming to the conference for!"
Attendee at Southern Manufacturing, February 2019
For further information please contact us.