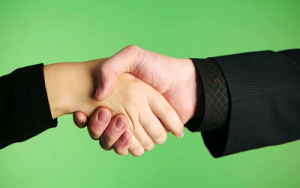 Business coaching is not a science. The best and most effective type of coaching in an organisation is indeed more of an art, but the most accurate way of defining it is by saying that it is a partnership.
Why should your organisation use business coaching? Many successful partnerships have grown from a person having reached the point where enthusiasm alone is not enough to reach the levels of achievement they require. The assistance of a business coach can be utilised in many areas of an organisation.
What exactly is the definition of business coaching? Generally it is seen to be a method of helping others to improve and develop by learning new skills, and can also assist in finding personal success, achieving aims, and to manage change and personal challenges. Coaching addresses behaviours, attitudes, and knowledge, as well as physical and spiritual development.
Who?
"Coach and Coachee". Often based on a one-to-one support partnership, the coach aims to help a person improve, with agreed targeted and specific goals as a major focus.
Where?
Coaching may be used in many situations, for example:
coaching internally alongside related training and existing mentoring programmes
coaching with external professional specialists, using expert knowledge for development
How?
Coaching may be delivered in a tailored fashion to meet specific needs:
to augment the existing internal training within organisations
to provide specified personal development and coaching via an external specialist
Structure?
Coaching needs an amount of discipline, but must exhibit flexibility if needed:
an informal and loose structure can suit smaller organisations
quite formal and more heavily structured could suit larger concerns
there is always a need for anything between these extremes.
Position?
In your organisation this might include:
a manager/supervisor
a workmate/buddy
a trainer/teacher
an expert external trainer/consultant
Why not give us a call and find out more about our experts?