IiE's 4E's programme is giving PLANit Global registered academies and schools the opportunity to be national trailblazers by focusing on achieving Excellence.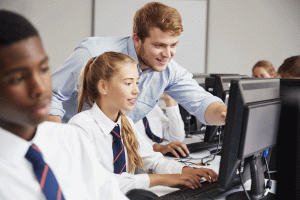 The prestigious Investors in Excellence Standard is aligned to the latest Ofsted School Inspection Framework and IiE is inviting staff and students to become role models of excellence.
Acting as hubs for other nearby schools and academies looking to improve performance in the workplace, each Academy will be invited to train Excellence Facilitators to champion business excellence in the school business environment whilst a group of students will be mentored on What is Excellence and How to Deliver It through culture and leadership.
Training as a 4E's Facilitator takes 10 hours and completion of a short assignment based on a live issue, and costs can be shared amongst participating schools.
Over time, these elite centres will be fast-tracked to achieve recognition as an Investor in Excellence and demonstrate that they are amongst the most elite establishments in the world.
Kevin Hart, IiE's MD and Programme Director, said: "IiE specialises in helping organisations achieve exceptional all-round performance, including those in the education sector. It's the reason we exist and we're passionate about it.
"4E works to improve results for staff, students and the community. We use the robustness of the IiE and Ofsted frameworks to develop beacons of excellence and drive sustainable success."
If you would like your school or academy to take part in the programme please contact kevin.hart@investorsinexcellence.com directly.